Make Jack Canfield Your Personal
Goal Achievement Coach
Introducing...
Your Extraordinary Life Plan
A Six Week Roadmap to Achieving BIG, Ambitious Goals
–and Create an Extraordinary Life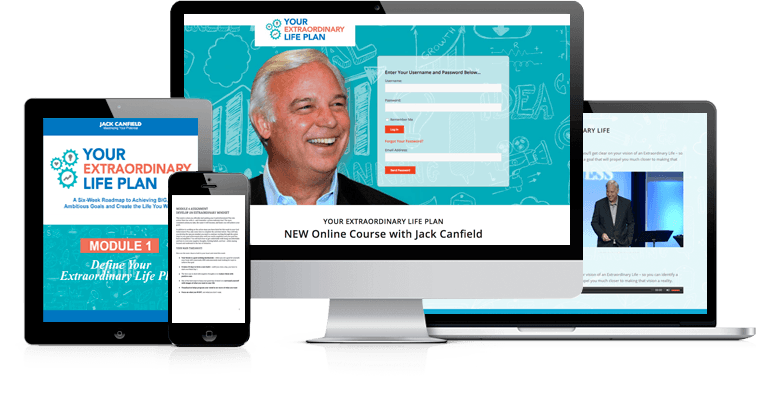 This powerful new program walks you step by step through the entire process of setting and achieving one big, ambitious goal – then shows you how to repeat the process again and again to create the life you want.
It doesn't matter what goal you want to achieve...
Whatever your goal, Your Extraordinary Life Plan will give you the tools, support, and structure you need to achieve it.
Over The Course of 6 Weeks, You Will:

Create Your Vision
Create a crystal clear vision of what you want your life to be like

Identify Goals
Identify a breakthrough goal that will launch you much closer to your vision

Reach Your Goals
Develop a weekly roadmap showing you exactly what you need to do each day

Anticipate Obstacles
Anticipate obstacles in your path and deal with them before they happen

Develop Techniques
Develop powerful mindset techniques to keep you inspired and motivated

Measure Progress
Assess your progress and adapt your plan so it aligns with your reality
And you can accomplish all this in less than two-three hours a week!
Plus you'll get built-in accountability, motivation, and support to keep your
momentum going strong until you reach your goal.
It Doesn't Matter How Big or Small Your Goal is...
By the end of six weeks, you will be well on your way to accomplishing it – and you will have
the skills, resources, and support you need to reach the finish line in record time. Guaranteed.
"ANY goal? In 6 weeks? Really?"
Let's be 100% clear...
I'm not suggesting that you can lose 50 pounds in six weeks. That wouldn't be healthy. Or launch a new six-figure business in six weeks (although I've known people to do so), or go from couch potato to marathon runner in six weeks.
Some goals, by their very nature, will require more time.
HOWEVER, six weeks is more than enough time for you to become the kind of person who is capable of achieving your big goal – and repeating your success again and again to create the life of your dreams.
Your Extraordinary Life Plan has been designed to help you do exactly that.
I've been helping people from all walks of life achieve
extraordinary goals for over 40 years – and I know what works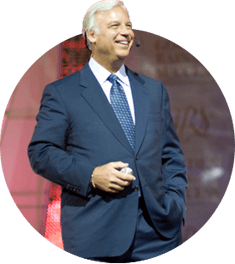 Hi, I'm Jack Canfield, co-creator of the Chicken Soup for the Soul series and author of The Success Principles. For more than 40 years, I have helped people move beyond their comfort zone, accomplish massive, unbelievable goals, and create extraordinary lives for themselves.
And I have achieved some extraordinary goals of my own.
I know what it takes to set one goal and achieve it – then repeat the process with confidence and ease, each and every time...
I grew up poor in a go-nowhere town, with a family that didn't support me. I was an average student. There was nothing particularly special about me. Yet through hard work and perseverance, I managed to earn a scholarship to Harvard, went on to receive a Master's degree in psychological education, and began a career as a high school teacher at an inner-city school in Chicago.
Since then I have:
Become a highly paid corporate consultant who's worked with many Fortune 500 companies.
Created a billion-dollar brand with more than 500 million books sold around the world
Earned the Guinness World Record for most titles on the NYT bestseller list at the same time
Become one of the world's leaders in personal development and helped millions of people all over the world change their lives for the better
Trained thousands of people to teach my proven success principles across the globe – with plans to train hundreds of thousands more
And it all started with me achieving that first big, ambitious goal.
Now I want to help you do the same.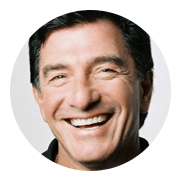 "Jack Canfield is a true master. He understands what it takes to lead a successful life, and he puts all of the key elements in one place for the rest of the world to see."
Here's what you'll accomplish in 6 weeks...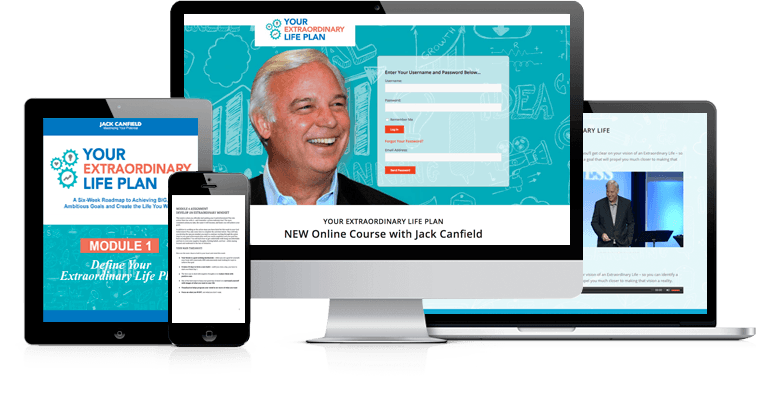 Define Your Extraordinary Life

Get clear on your vision of an Extraordinary Life – so you can identify a goal that will propel you much closer to making that vision a reality.

Choose Your Extraordinary Goal

Choose a goal that is aligned with your highest vision – and start clearing your path of obstacles that might be holding you back from achieving more, faster.

Take Extraordinary Action

Create your step-by-step goal achievement plan – and start taking concrete action toward making your goal a reality.

Develop an Extraordinary Mindset

Learn powerful mindset techniques that will help you overcome any obstacle and stay motivated as you work through your action steps in pursuit of your big goal.

Make Extraordinary Progress

Discover my most powerful productivity techniques for staying focused and on target so you can continue making consistent progress toward your goal.

Live Your Extraordinary Life

Keep building on what you've accomplished, so you can stay inspired and maintain your forward momentum until you've achieved your big goal – then repeat your success again and again as you expand your vision of what's possible and create your Extraordinary Life.
What's your investment?
---
Your investment for this six-week program is $397 and includes:
6 powerful video modules filled with advice and inspiration from me, America's #1 Success Coach
Weekly assignments that help you put your step-by-step goal achievement plan into action and develop a powerful success mindset that will help you overcome any obstacle
Weekly check-ins to inspire you and help you stay on task
24/7 online access to to the course, including video modules and downloadable action guides
Lifetime membership in my private Extraordinary Life Facebook group, where you'll find a vibrant community of goal achievers who will offer support and cheer you on as you work toward your own big goal
And... When You Act Now,
You'll Receive These
Additional 5 Bonuses
4 hours of bonus video content with Guest Mentors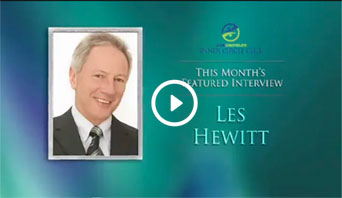 Les Hewitt
The Power Of Focus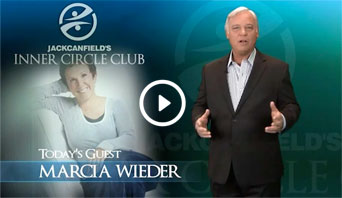 Marcia Wieder
Go for Your Dreams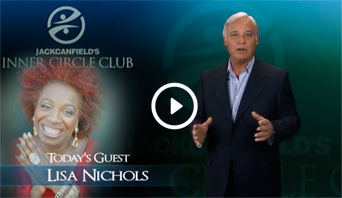 Lisa Nichols
Cultivating a "No Matter What" Attitude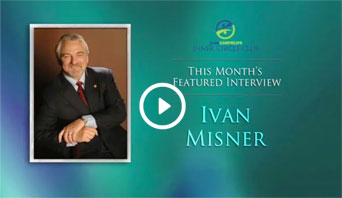 Ivan Misner
Creating Framework for Growth
Access to my Private Facebook Group for accountability and support
EXCLUSIVE INVITE to any future LIVE Q&A session
Living the Success Principles e-book, filled with inspiring stories of achievement
3 previously recorded Q&A videos with me for helpful advice and guidance
When you achieve a big, ambitious goal,
your life changes in ways you can't imagine
YOU change in ways you never thought possible. You become the kind of person who is capable of amazing things in all areas of your life. Because once you've experienced the thrill of a major accomplishment you'll want to do it again and again.
Yet too few people set ambitious goals for themselves. And even fewer actually achieve them.
(FACT: Did you know that only 8% of people who make New Year's resolutions actually achieve them? That's a 92% failure rate!)
Don't be one of those people!
Take the first step toward creating
your Extraordinary Life today
Ask yourself this: if you allowed yourself to dream big, without any restrictions, what goal would you most love to accomplish in your life?
That goal is entirely within your grasp. All you have to do is reach out and claim it.
Start Your Extraordinary Life Now!
LIFETIME ACCESS: $397
Enroll Now
Or Contact Us At: (805) 881-5191


100% Guaranteed
You're covered by Jack's "love it or your money back" 30-day guarantee.

Lifetime Access
Take the course in your own time and refer back to the lessons anytime.

Secure
Your purchase is safe and secure. We never share your personal information.
"After applying Jack's principles, I was able to turn my life around. I went from being $30,000+ in debt, to saving my business from failure, paying off my debt, and creating substantial savings for a new home and retirement—all in just under a year!"

Jenny Cleary
"I have been inspired to achieve my weight-loss goals, lead a more positive and fulfilling life and write my very own book telling my story! I am eternally grateful to Jack Canfield's priceless lessons and for having taught me that I have the power to shape my future!"

Leticia Gabbi-Lewis
"The teachings of Jack Canfield inspired and helped me to reach all the professional goals that I set for myself when I was in dental school and allowed me to retire from clinical dentistry at the age of 42."

Frank Wolf, D.D.S.
"Jack Canfield is one of the most insightful speakers and teachers in the world today. After you have spent time with him, internalizing his ideas and insights, you will be changed in a positive way for the rest of your life."

Brian Tracy
Author of Million Dollar Habits and The Traits of Champions
FAQ
+

Will I receive anything in the mail?

No, this product 100% digital. That means you get instant access to all the videos, handouts, and resources and can begin your journey within minutes of your purchase.

+

What happens after I purchase Your Extraordinary Life Plan?

Once you submit your order, you'll receive an email with your login details, which you'll use to access your private member dashboard. That's where you'll find all of the video lessons, weekly assignments, and other resources. You will also receive an email confirmation of your purchase.

+

How is Your Extraordinary Life Plan different from Jack's other products, such as The Success Principles 30-Day Journey audio program, The Success Principles book, and Breakthrough to Success?

All of these products help you level up your life in different ways. The Success Principles book teaches you 67 powerful principles that will help you achieve more success in life. The 30-Day Journey helps you learn and practice a different success principle every day for 30 days, so you can level up your life in all areas. Breakthrough to Success is an intense five-day event where you do an interactive deep dive into Jack's most powerful success principles and experience a breakthrough in some area of your life, where you might have previously been held back.

+

What if this product doesn't meet my needs?

No problem – I offer a full 30-day money-back guarantee. If you order Your Extraordinary Life Plan today and don't agree that it's worth every penny, I will promptly refund your money. No questions asked.

+

Are my credit card details secure?

Yes, absolutely. All payments are processed through our payment processor and are 100% secure.

+

Can I get access to the complete program all at once or in weekly installments?

You get access to all six modules of the program – and all accompanying video lessons, handouts, and resources – instantly. This allows you to go at your own pace and complete the lessons whenever it's most convenient for you. You will also receive weekly check-in emails to inspire you and keep you motivated as you complete your lessons and action steps.

+

What if I can't complete all the lessons in six weeks because I get sick or am going on vacation?

Life happens. If something prevents you from completing all the weekly lessons in six weeks, you can simply modify your plan to allow for the interruption and pick up where you left off once you get back. Your Extraordinary Life Plan is a living document that can be adapted to your needs, so it aligns with your life and recognizes your existing obligations while allowing you to maintain your forward momentum.

+

How long will I have access to this program?

You will have lifetime access to the Extraordinary Life online course and Facebook group for as long as this product is offered.

+

What if I have a question or need support?

My team and I are always here to help. Simply give us a call at 805-881-5191 or email us at info@jackcanfield.com, and we'll be happy to assist you.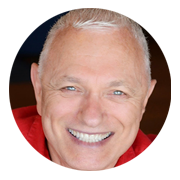 "If you are looking for a magic bullet to improve your life, career, and relationships, Jack Canfield's program delivers it in spades. Apply its power, then get ready to join the ranks of the world's highest achievers!"
YES, Jack! I'm ready to achieve something BIG!
Start Your Extraordinary Life Now!
LIFETIME ACCESS: $397
Enroll Now
Or Contact Us At: (805) 881-5191